I have been feeling so awful and kinda guilty that I haven't had/made the time to devote to gyaru lately. I blame being busy - I'm working more hours. Also, I'm excited to announce that
hardcandy house
will be at
AWA's Artist Alley
at the end of this month! So excited - if anyone is attending you should definitely come and visit our table! So we have been working working
working on cute accessories
. I have been working so much that I haven't even been wearing make up on my days off!
But last weekend I went out with my friend Ellen to shop for a baby shower we are throwing for our friend Alena, and I took the opportunity to
dress up
! We met pretty early in the morning, and I'm surprised my outfit and make up came together so nicely since I was rushing so much! I was going to straighten my hair too, and got a quarter through with it before I realized I wouldn't have time to finish. I did the only acceptable but still fashionable choice I knew with
part straight and part curly hair
- and threw it in a good 'ol
side pony
.
bigger accessories
I'm usually too scared to wear. I wore a fur beret - which I wasn't sure about since I feel like its a better winter item? But I needed something to
balance
the other half of my head! ha ha And then I felt my face looked too plain so I added
lensless glasses
.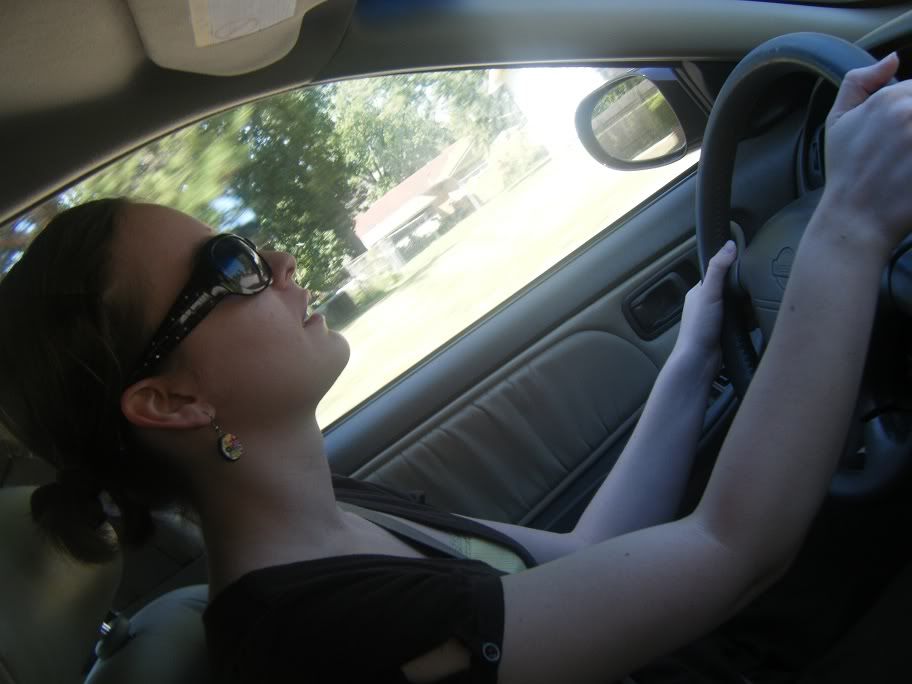 Ellen's adorable fruit tart earrings! Sadly I didn't make these - I'm no good at making clay canes ):
The ever reliable bathroom mirror shot. I've lost my camwhore skills! I can hardly take a decent picture of myself without a mirror.
We went to
Five Guys
to eat. Ellen was pretty set on it, but I wasn't too hungry.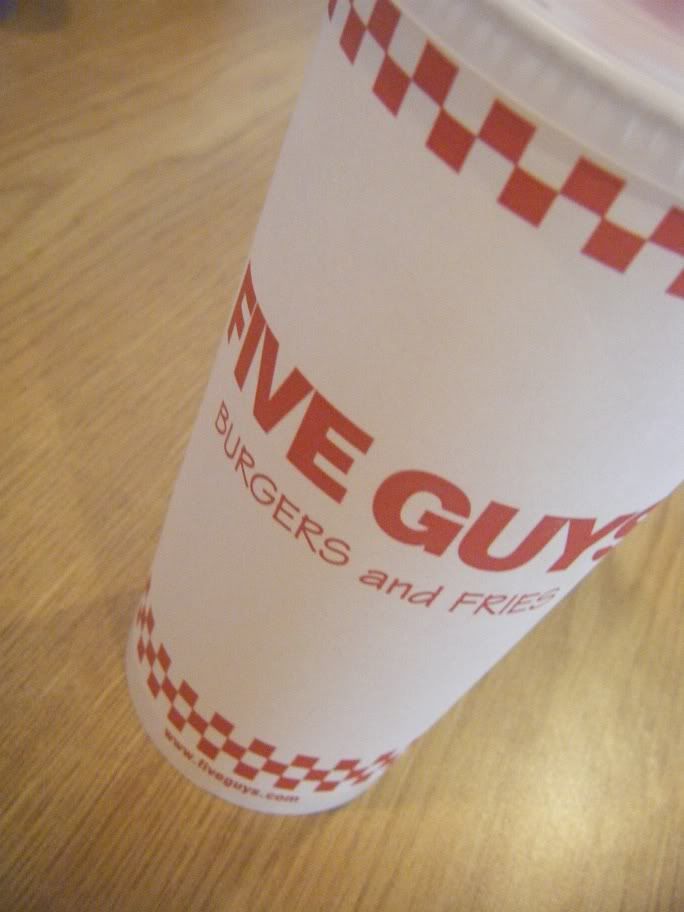 We shared some cajun fries , but they weren't as delicious as usual :/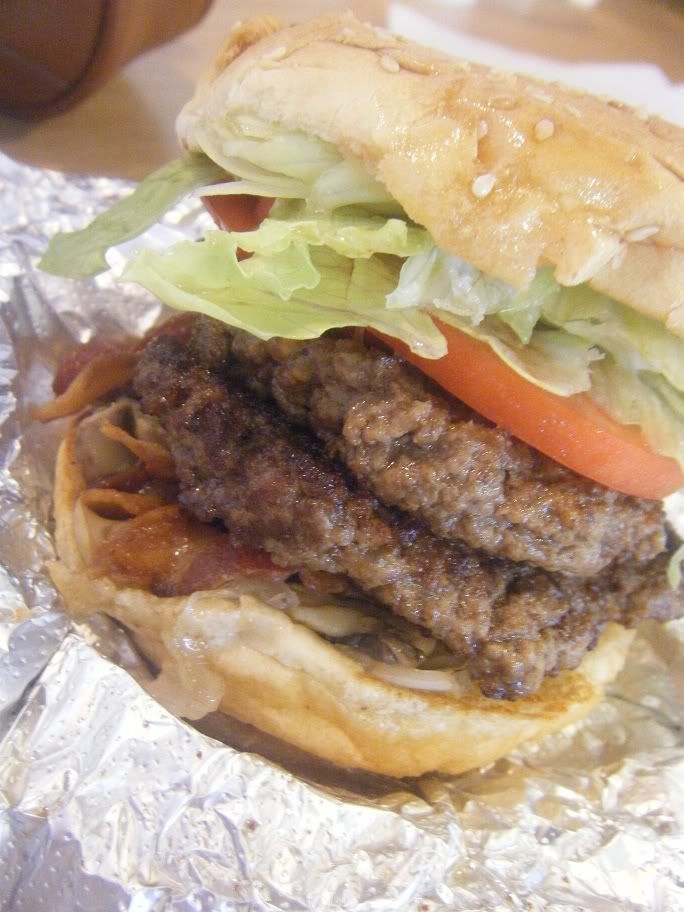 I wish we had shared my gigantic burger. I forgot their regular burgers are so huge! T_T so many calories...ugh
Painted my nails with Revlon's Minted. And my gum matched!
Later that night I took some "make up shots", but I forgot to reapply my lipgloss. >.>
Good night! Tomorrow I get up
early
to make more
cute exciting accessories
!