We got our
first snow
tonight! Although it didn't stick... I have so many things to catch up on blogging about, but I can never seem to find
the time
. Or maybe its just that I'm still busy
playing
around with my Christmas presents. XD
Here are some pictures from my
New Years Eve
. I spent the day working with Rin finishing products and taking pictures for our
Good Girl Bad Girl Giveaway
(<--- click to enter!).
I was in a rush since I spent most of my time struggling with my extensions, and I forgot to put in lenses and almost forgot my lashes!
Since we were taking photos for the giveaway, I was told to put together a
hime outfit
to match the
Good Girl Giveaway
. I looked through my closet, and I have no pastel pinks! This is the best I could do!
It came out more lolita looking, imo, But thats ok. This isn't really my style, but I thought the pieces
worked well together
. Except I shouldn't have worn that skirt underneath my dress - it stuck out too much!
Outfit rundown
Earrings: Handmade
Cardigan: Thrift
Shirt: Wet Seal?
Dress: Papaya
Skirt: Papaya
Bracelet: A gift from Rin
Belt: Cheap costume pearls
Thigh Highs: Jessica Simpson
Heels: Vintage
We decided to treat ourselves to dinner, and it was a lovely change since we rarely go out anymore. Unless its to go craft shopping. We went to this Asian restaurant, Sun Cafe.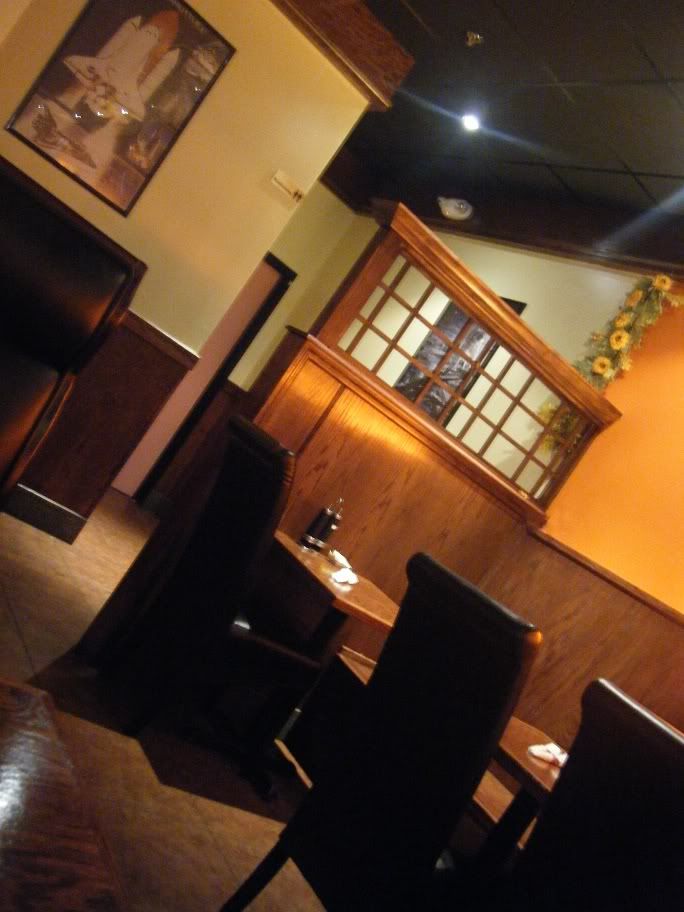 And we ordered a feast! I ate so much, and I had enough leftovers for another meal!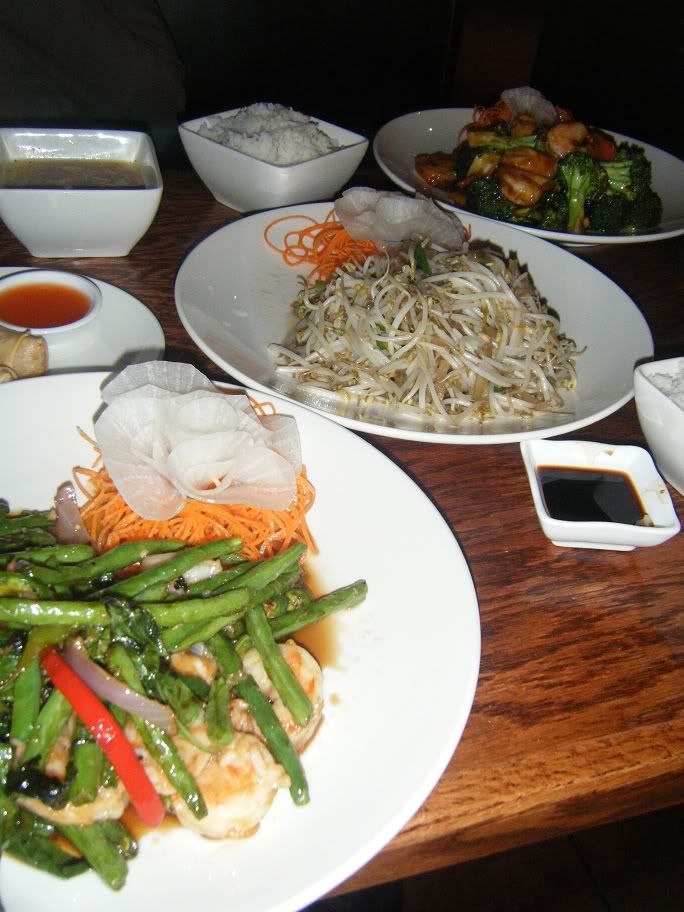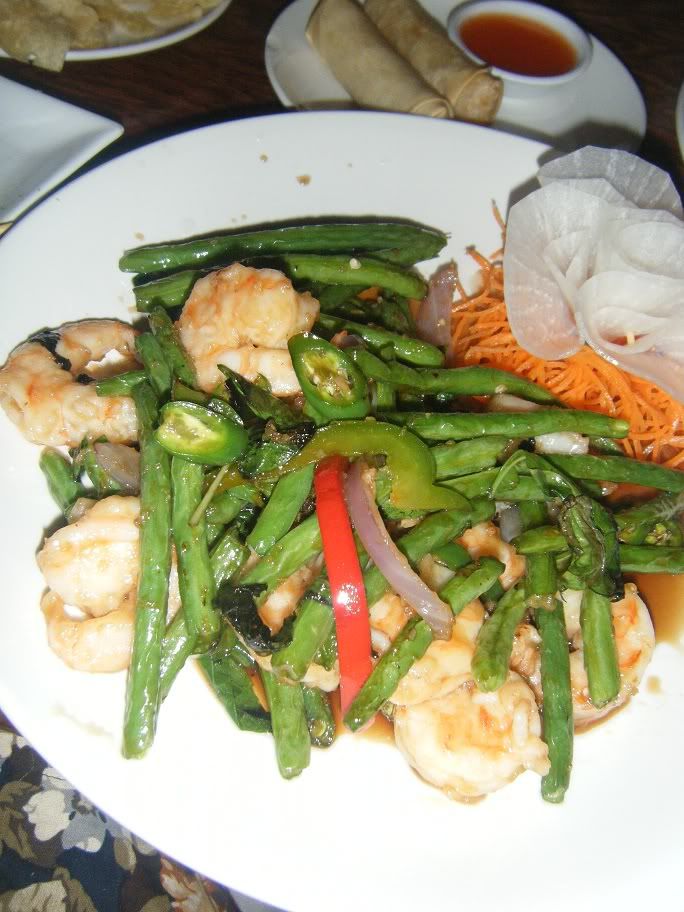 Our sweet waitress offered to take a picture of us when she saw us
snapping away
at our food.
And I finished off with tempura cheesecake!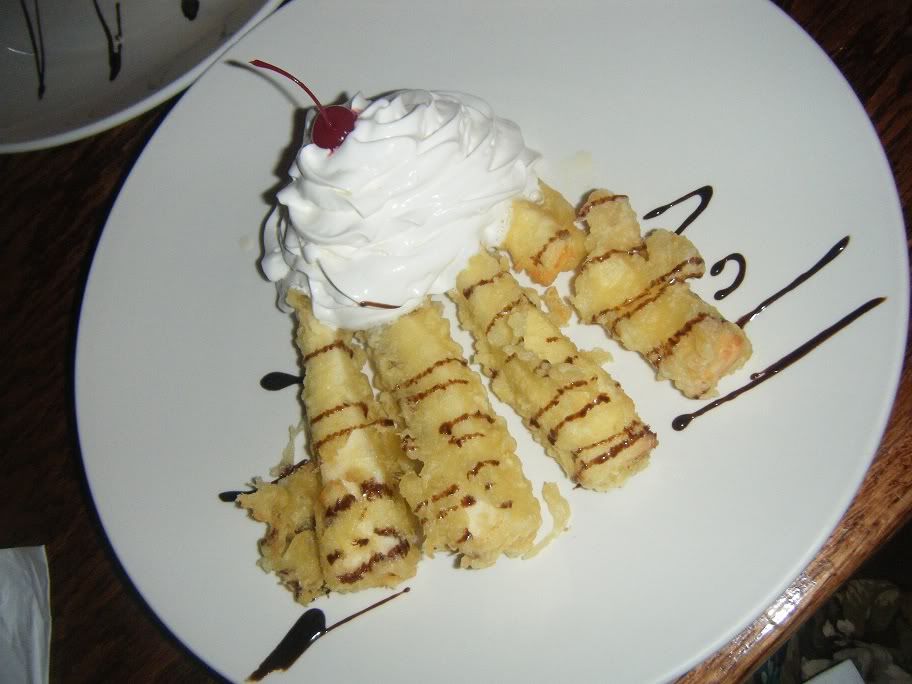 Hope everyone is getting back into the flow of things after the holidays! I seem to be having some trouble - I still want a vacation! Hopefully I will be back soon with more pictures.