Admittedly, Thanksgiving is a holiday I really don't care about. I usually refer to it as ," that holiday where we eat a bunch of
food I don't like
." However, this year was much better! Either my tastes are changing, or the food was
better than normal
.
It was a very pretty day!
We ate at my sister's house, which was lovely. I enjoy going over there, especially now that she is
pregnant
~!
There was lots of things on the menu, of course. Two different flavors of smoked turkey, stuffing, hash brown casserole, broccoli casserole, deviled eggs, macaroni and cheese, garlic and cheese rolls, and my favorite -
green beans
. Normally I hate any kind of casserole and stuffing, but I
actually liked it
this year!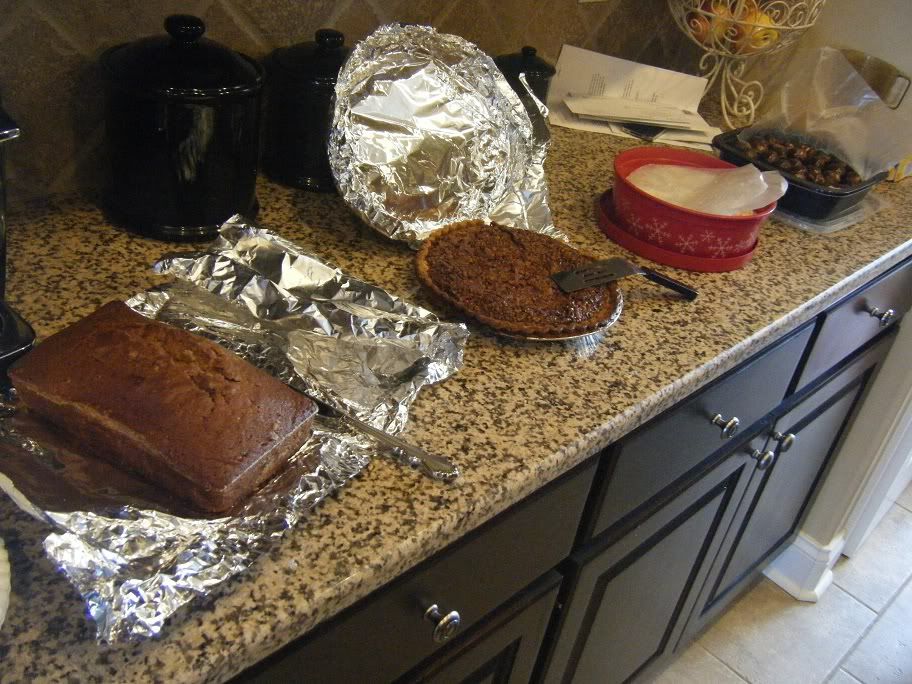 Our dessert set up, with peanut butter balls, peanut butter roll ups ( I made them!), pecan pie (yuck), pumpkin bread, and vanilla ice cream.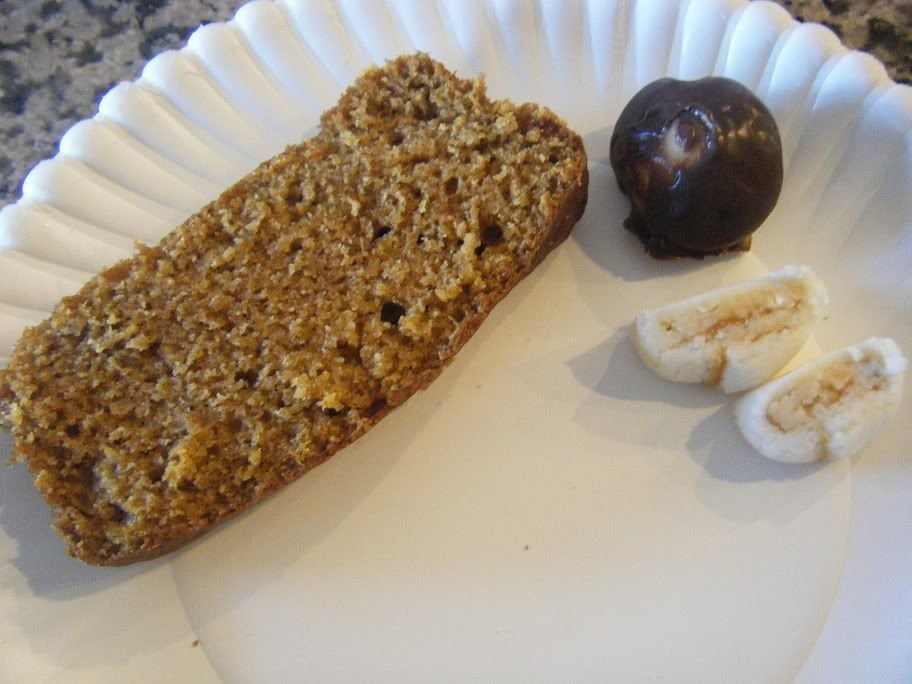 My brother-in-law brews beer, and he always has me try his most recent blend when I come over. I will try it, but I really am not much for alcohol, especially beer - its so nasty! This one was supposed to be pumpkin flavored.
My outfit:
It was on the warm side, so I could get away with wearing shorts over some tights.
Cardigan: rue21
Top: Its Fashion Metro!
Necklace: found it, ha!
Green Bracelet: Hot Topic
Black Bracelet: ?
Shorts: Forever 21
Tights: ?
Shoes: Target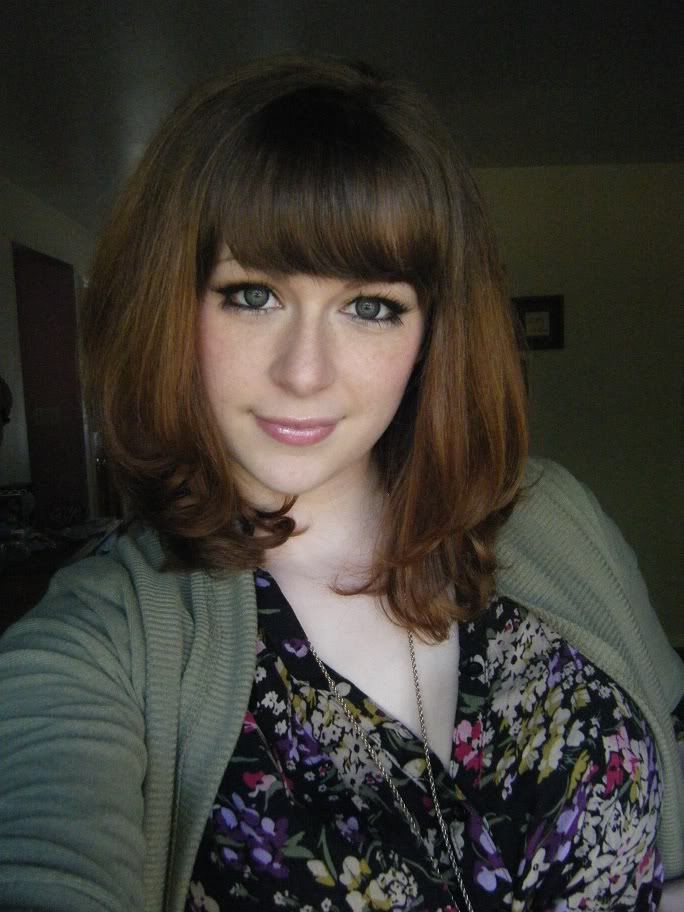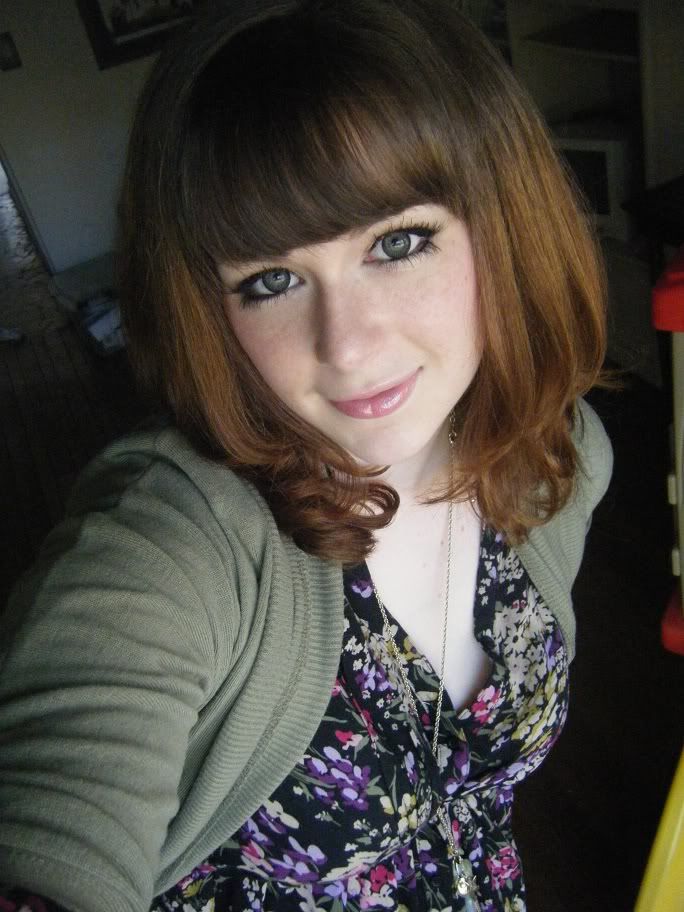 Ugh, my roots are getting pretty bad, but I will just have to suffer through it since I gave up hair coloring.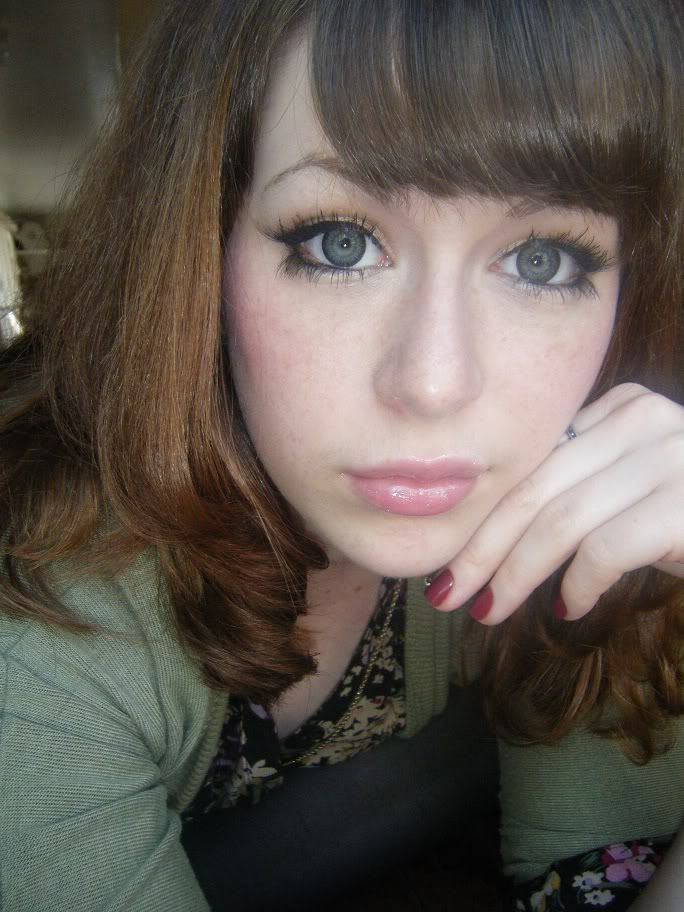 What did you eat for Thanksgiving?