YAY! I have wanted a
kigurumi
for so long, and I finally gave in and ordered one for
myself and Rin
.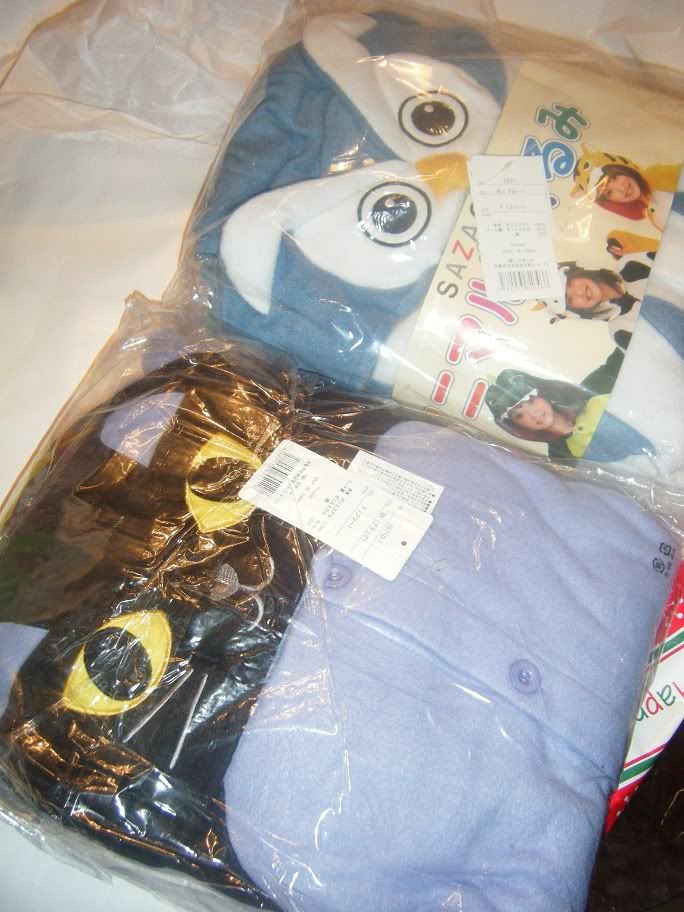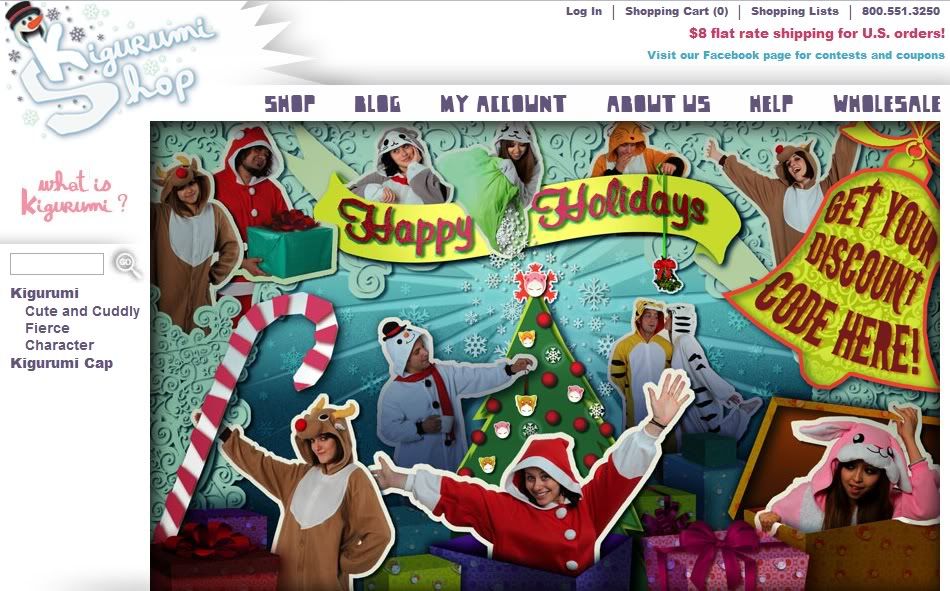 I was very pleased with their service. They sent very prompt email notifications, and gave me a UPS tracking number. It also shipped in very fast! They were just under $60, which seems to be the standard price. I've never seen a cheaper price at conventions or online.
I bought Rin the cute and cuddly
Owl
(which is a soft pile fabric), and myself the fierce
Halloween Black Cat
(which is a nice fleece).
They are really nice quality, and very warm - and I've only gotten overheated once! My only complaint is that is is a
tiny bit short
in the legs for me. My ankles do show. ): I don't feel like 5'6" is very tall, but I've been told I have long legs. And these are made for Asian people, so I guess I have to take that into consideration.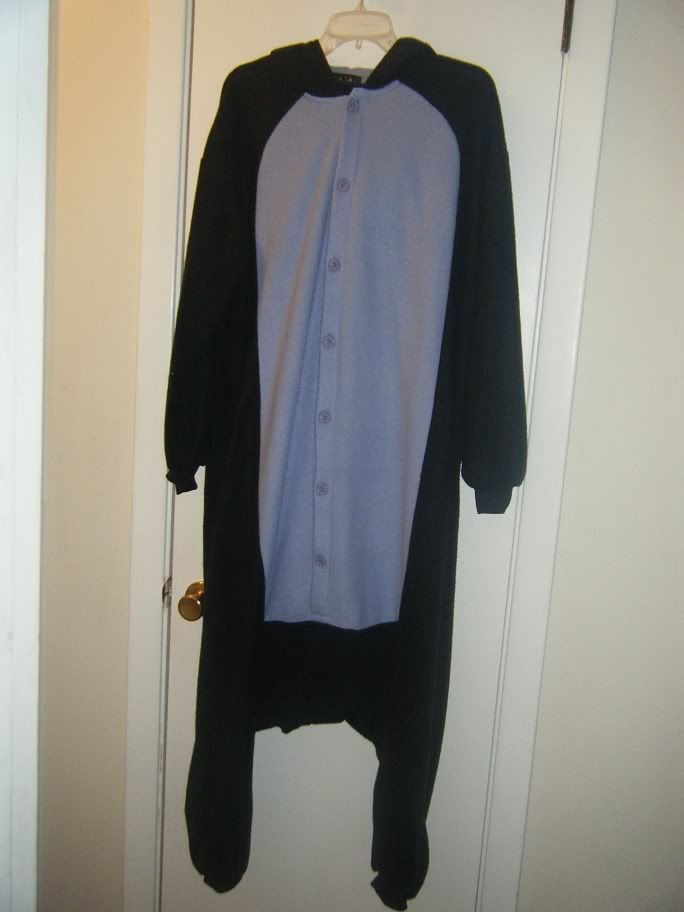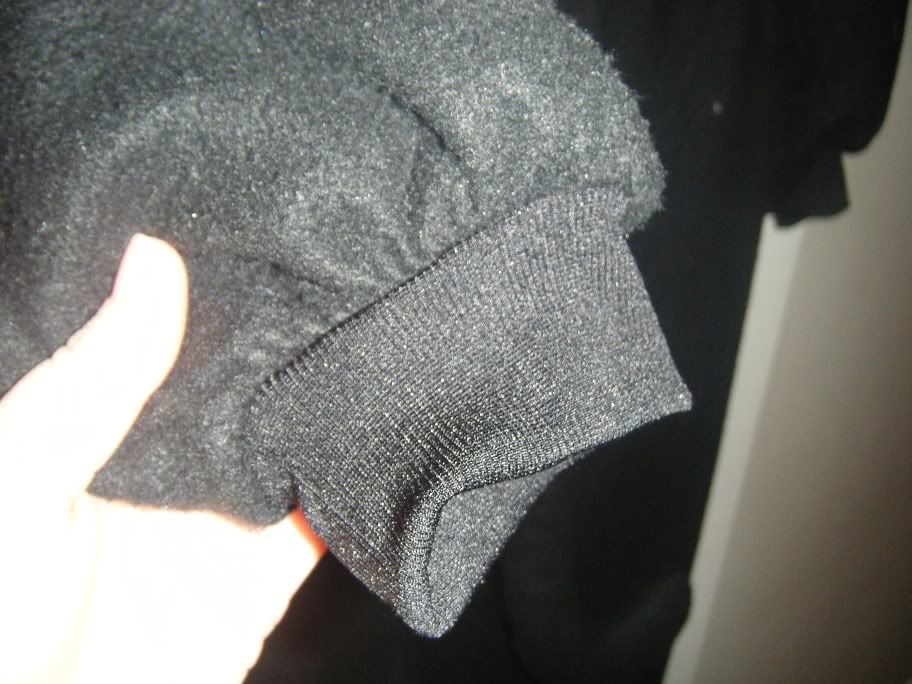 It has nice sweater cuffs instead of plain elastic.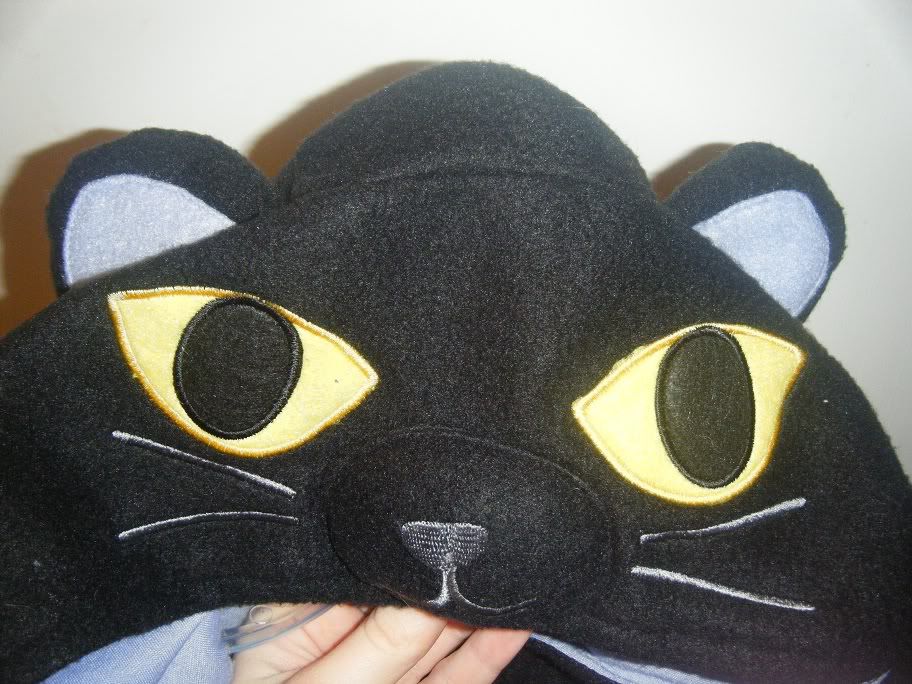 Cute embroidery, and the mouth and tail are stuffed!
I decided to do a manba inspired look, but got too tired halfway through to complete the look. Nevertheless, here are some camwhore pics!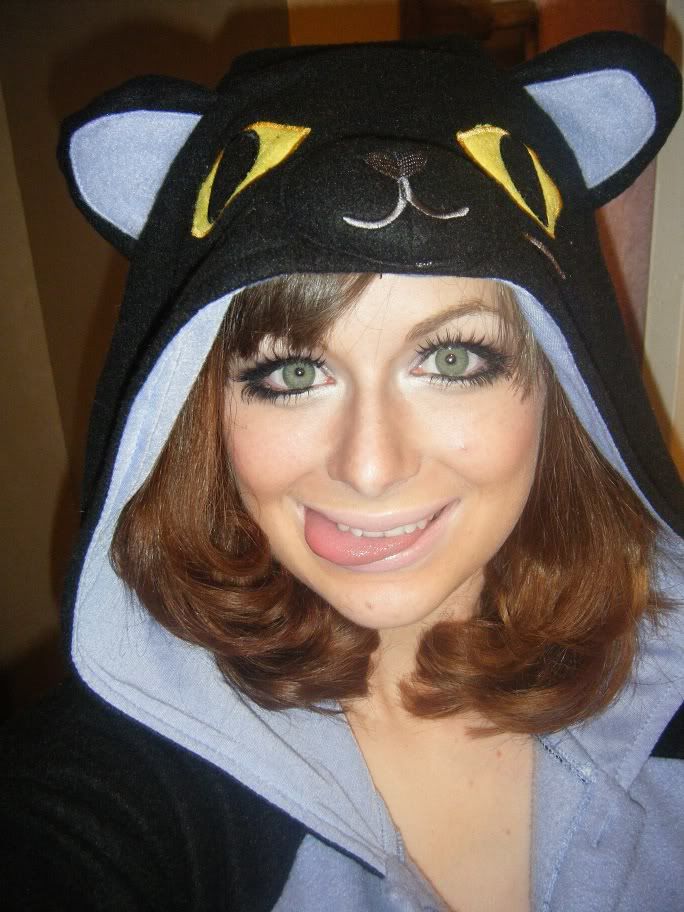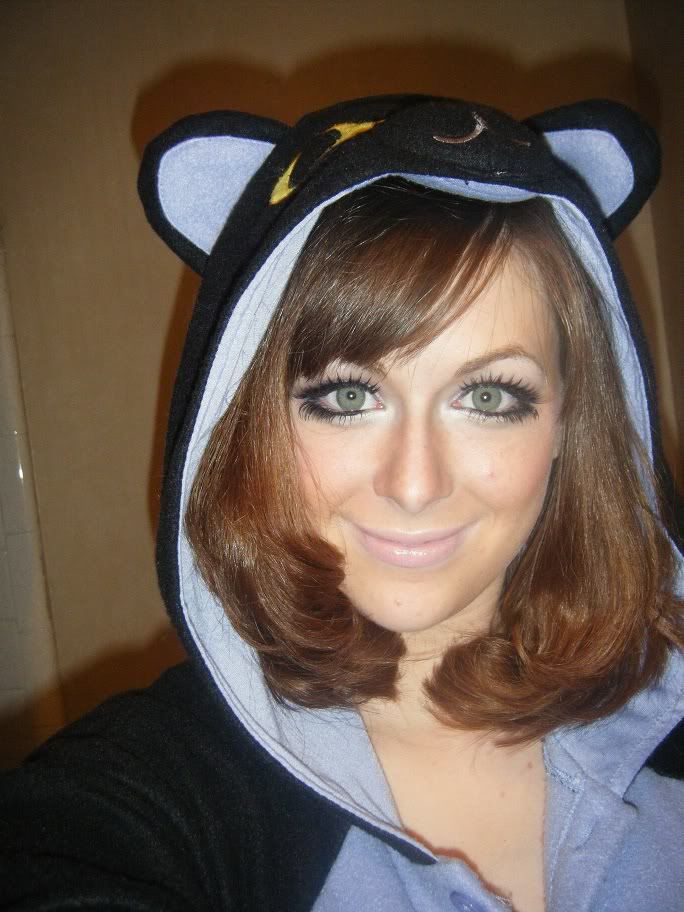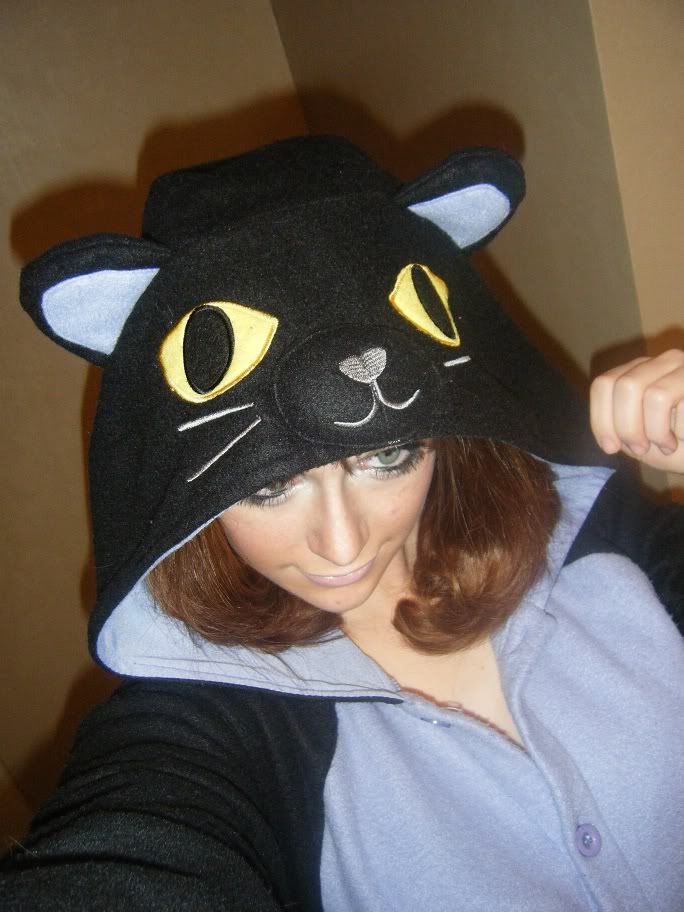 My scary before and after!
Honestly, I could live in a kigu. Do you have one?